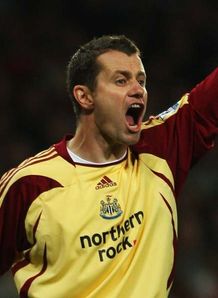 In
transfer news today
Shay Given is apparently undergoing a medical in Manchester as I type. Personally I think this is one of the best pieces of transfer work Hughes has pulled together all window. Joe Hart is certainly a great talent, and in a few years should be the first-choice England keeper, but at the moment he's too green. You can see his centre backs don't have the type of confidence they should in him, and confusion at the back is hell on a team looking for consistency. A confident Given exuding the type of security at back that a future Champions League club needs could be the difference between City being in or out of the relegation scramble at the bottom. Plus with an experienced world class keeper like Given there to mentor Hart he'll be learning from one of the best in English football. By the time Given's career winds down Hart will be around 25 and ready to take the mantle. A good buy.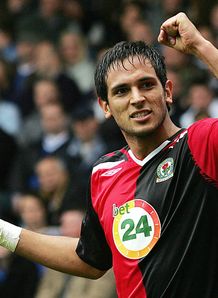 City also is apparently in a bidding war with Spurs over wantaway striker Roque Santa Cruz. This saga has been going on forever, at this point I'm just waiting for someone to seal the deal so I don't have to read anymore Big Sam Allardyce "he's going nowhere" interviews in the midst of the 250th Man City crazy-money bid. Just two other thoughts on this: a) City and Tottenham spending Panini-sticker style in an attempt to catch all 150 EPL Pokemon. Big surprise. b) A bidding war between City and Spurs. Any guesses as to how this will turn out?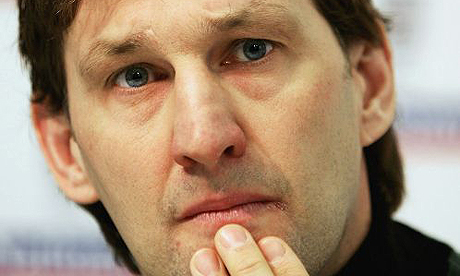 Tony Adams is
rumored to be on the verge of quitting Portsmouth
. Not like this is a titanic surprise from the zen-like master of sangfroid, as this team is a management career graveyard. The Pompey ship continues sinking, and it's sad that good guys like Tony Adams, Peter Crouch and Glen Johnson have to be along for the ride down.
Updates as news comes in.